Nearly two years ago, I joined the St. Luke's Medical Center family with no beauty routines, no Holy Grail products to swear by and no cosmetic gunk on my face. Admittedly, I used to think that all these jazzabouts on beauty and looking good are well, shallow. Halfway through my training as a staff nurse however, we were wheeled off to free Image Lessons from MayK by our HR personnel. They said they wanted to breed (yes, kind of like dogs) a different kind of nurse for the Global City branch. For those of you who do not know what I'm talking about, St. Luke's has this newly opened world class hospital in Bonifacio Global City, Taguig. (Do visit if you have the time!)
I thought I was there to get a job, not a job + a makeover!
So there I was, a lost chick in the land of beauty, guided by the MayK folks. I slowly embraced the idea of putting a bit of color to my cheeks, of choosing skin tone appropriate colors when buying clothes, and of giving extra effort to have better skin. I could not say that I learned everything I know on beauty from Image Plus, but it was the catalyst of the beauty revolution that took place in my book. I no longer think that wanting to look good is shallow, a topic for an entirely different entry perhaps, because I am too excited to share my top ten not-so-secret-beauty-secrets right now to talk about that.
I was CHANGED!




SO HERE GOES MY TOP TEN NOT-SO-SECRET BEAUTY SECRETS

(No, I did not learn everything I needed to know in Kindergarten, boo.)




1.

Clean. Tone. Moisturize.

I'm kind of lazy too (who isn't, really?), but it will become a habit, eventually. Do read my skin story here.

The quest for Holy Grail products is long and arduous, be warned!
(Photo courtesy of google images)
2. Exfoliate.
Who said you needed to be a bride to experience the wonders of Indonesian Lulur? Scrub your way to light and supple skin! Learn more here.
Now available in the Philippines at Watson's!
(Photo courtesy of projectvanity.com)
3. Sleep, smile, drink lots of water and the works.
You know all of these like a shoemaker knows his soles!
Oh, sleep. I'm so deprived, because I work in shifts!
(photo courtesy of pollsb.com)
4. Never skip the SPF.
I know! I've kind of strayed one too many times too, but we must be as relentless in lathering SPF as the UV rays are in penetrating clouds and car windows.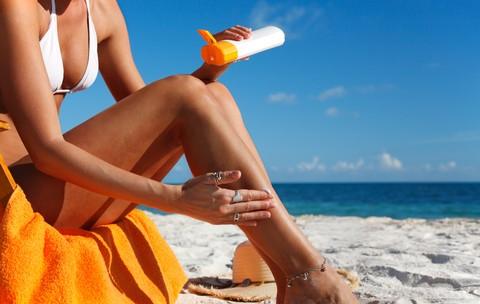 Oh dear sun, thanks to you, we have photosynthesis and ageing.
(photo courtesy of google images)
5. Minimal make up and age appropriate color.
There is nothing more hideous than a woman wearing inappropriately heavy and cake-y make up.
I am the chubby girl in black. During good skin days like this one,
I just put on mineral powder, blush and tinted lip balm.
6. Feed your brain!
I swear, there is nothing uglier than a fully made up barbie-girl with no brains.
Smart is sexy!
7. Smell good!
Body odor is such a huge turn off! My personal favorites? Dove Go Fresh Cucumber and Green Tea Scent Aerosol Deo (roll ons and sticks can make your underarms darker due to friction), Oracare Mouthwash (no sting!), DKNY Be Delicious, Clinique Happy and Bath and Body Works Green Clover and Aloe (I wear this to work everyday!).
Be Fragrantly Delicious!
(Photo courtesy of google images)
8. Know what you're talking about.
Don't you just hate people who go on and on about something without really saying anything? Zip those lips if you have to. You don't have to know everything to be smart!
Seen a failed know-it-all lately?
(photo courtesy of colinthomas.com)
9.Carry yourself with confidence no matter what size you are!
Being beautiful is not only about looking good, but also feeling good about yourself! Mind you, this is coming from someone who is genuinely overweight by all clinical standards.
I'm larger than this girl is, but so what?
(photo courtesy of dove.us)
10. Follow Liz Lanuzo's Project Vanity to get your daily dose of beauty tips and get a chance to win awesome prizes in her THE GREAT ASIAN SECRETS GIVEAWAY!
Here's how to join!
Contest mechanics:
1.. Simply write an answer to this question!
For the brides: The big day draws near and you have to look perfect. How do you plan to look your best? You're encouraged to talk about your gown, makeup artist, desired look, motif, beauty rituals, and how Asian Secrets can help you on your big day.
For the general readers: What are your beauty secrets? You're encouraged to talk about the beauty products, tips, tricks that you swear by, plus how Asian Secrets can be incorporated in your routine.
2. Once you have it, blog your answer (+1 entry) and/or post it as a note on
Facebook
(+1 entry). Don't forget to include four things: your answer to the question, the contest poster,mechanics, and link to the contest page. You can also promote this contest on
Twitter
(+1 entry), and
Plurk
(+1 entry) for more chances of winning. For Twitter and Plurk entries, include the hashtag #asiansecrets.
3. Post all the direct links of your entries in the
comments page (below)
. Don't forget this step, because without it, we won't know you joined! Also include a valid email address.
We'll be picking the grand winners based on the quality of your answer and how well you promote your entry online. The contest will run from September 8 to October 1, 12 noon. We will be announcing the winner on 6pm. Good luck!
This contest is open only to those who live or can travel to Metro Manila. Transportation will not be reimbursed.

The winner who wins the bridal package should be personally available on the whole day of October 2, Saturday, for the makeover and turnover of products, which I will cover for my blog. Date is tentative and may be moved.

The winner of the iPod + makeup should be available on October 2 to personally claim the products from me. No shipping. Date is tentative and may be moved.
Here is the link to the contest page. GOOD LUCK! Ah, the Ipod touch is such a tease! I'm calling on the cosmos with puppy dog eyes to let me win this one!